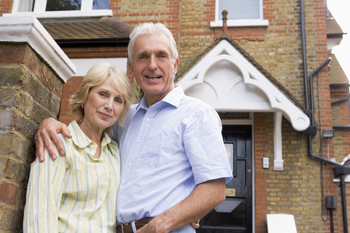 Harrisonburg, Virginia, is a very diverse location. There are neighborhoods for the rich, the not so rich, and everybody in between. This means potential buyers have a variety of different homes and neighborhoods to choose from when it comes to this real estate haven. But when it comes to selling a home it's unwise to proceed without a qualified realtor as they can save you, the client, both time and effort and possibly even get you a better deal.
How to Find the Realtor in Harrisonburg that is Best for You
Seller's Agent
Are you trying to sell a home in Harrisonburg? One of the first things you'll want to do if you are preparing to sell your home is to contact a local realtor in the Shenandoah Valley. Many times it makes sense to talk with 2 or 3 different agents to find the best realtor in Harrisonburg. They need to be able to handle the marketing and appreciate the unique details in your home. They should be knowledgeable in areas such as school district ratings, local market trends, and Harrisonburg property tax rates. One of the most important questions to ask (in my opinion) is regarding their online presence. Almost 90% of homebuyers today start their search online…..not in the newspaper. If your agent is not utilizing all the tools available to market your property online, you might want to move on to the next one. Another important thing in real estate is experience. Choose an agent that has a good track record in helping clients buy and sell homes in your area. However, don't rule out the new agents either…..they sometimes have new and fresh marketing ideas that the older agents don't use.
Fees
Generally, people who are selling their home want to get it done as quickly as possible. This is even more important if they are holding two properties because they will still be paying for the upkeep of that property they aren't currently living in. One of the biggest points of contention is how much commission to pay. By law, there is no set fee for real estate services. Your agent or firm will have certain guidelines they use, but agents often charge different rates depending on the price range, type of property, and how realistic a seller is with the price. A common practice will be for your listing agent to offer a portion of the total commission to other brokers and agents for help to sell your home in Harrisonburg. If you attempt to negotiate the commission too low, it may be difficult to attract other agents to your home.
Other Details
Another part of the decision making process should revolve around what else your agent can bring to the table to sell your home. Since so much of today's Real Estate Market in many areas, including Harrisonburg and Staunton, is focused online, you want to be sure to have excellent pictures. Listings with numerous photos generally get more traffic online and make a much better presentation. I choose to use a Professional Photographer for EVERY LISTING I have. The difference is night and day and I am constantly amazed by some agents that post poor, blurry, and too few pictures. I have heard from many buyers that tell me they just ignore those listings and move on to other ones with better presentation.
Summary
The main thing you want to keep in mind as you go through this process is to be sure and get an agent in your corner as soon as possible. A good Harrisonburg Realtor can guide you through all the steps necessary to make this daunting process much easier.