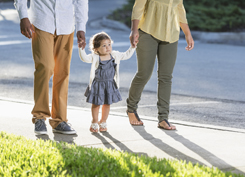 When searching for real estate as a first time buyer or a new home for family living, the most important decision to make is how much you can afford to spend on your new home. A lot does depend on your monthly income, your current monthly expenses, how much you have for a down payment and the interest rate that you are going to pay on the mortgage. There is also the question of your credit score, as this will limit the amount of money you are eligible to borrow for purchasing your new house.
Mortgage costs
As most everyone knows, interest rates are at all time lows. I have closed several loans recently that have been under 4% which is absolutely amazing in my opinion. If you choose to take out a fixed-rate mortgage, the interest rate will stay the same for the entire term of your loan. With rates as low as they are now, this is a great option if you can afford a down payment. Most conventional, fixed rate programs require at least a 5% down payment.
Some other options that exist are structured in a way that can allow you to purchase a home with little or no money down. USDA, VHDA, FHA and VA loans all offer more flexibility with the amount of money you will need to pay out of your pocket. If you are able to negotiate seller paid closing costs into your deal, then you may be able to buy a home without any money out of pocket!
The more houses you look at, the better
It is always best to look at several houses before deciding which one is for you. Do you want your real estate in Harrisonburg to be a brand new home, or does an existing house with an established garden have more appeal? If you are a family, consider areas where the houses you like are located. Is the house of your dreams near enough to easy shopping, schools and bus route? Otherwise you could spend a lot of time driving children to school and sporting events.
Make sure the house has enough rooms to accommodate all your needs. Maybe you need a room for an office, or a large playroom for your children. Do not get carried away by falling in love with a property that is going to end up not having enough space for you and your family to spread out in and be comfortable. I always recommend that my buyers try to envision themselves feeling good about coming home at night. If you can't do that, then you're likely not looking at the right house.
Tips for first time buyers
For first time homeowners, buy the best home you can afford in a good location. Location is one of the number one factors when it comes to reselling. A small Harrisonburg home for sale is much easier to resell than a large house located in a less well- kept neighborhood. Be sure to set aside some funds each month to maintain your property. It is wise to tend to problems when they first appear, rather than allowing them to get worse and prove costly to repair.